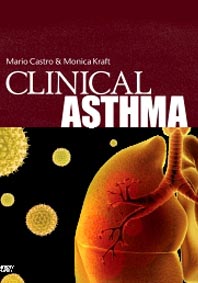 Publication Date: 04/21/2008
Product Type: Expert Consult
Subject Area: Medicine – Pulmonary/Respiratory
This unique new text delivers practical guidelines on diagnosing and treating patients with asthma. Drs. Castro and Kraft are extensively involved in asthma research and improved patient care, and their comprehensive coverage of key challenges in diagnosing and treating asthma makes this a must have resource. The organized full-color format ensures readability, and helps you find information quickly and easily.
Untuk pemesanan bisa menghubungi :
Sekretariat Poliklinik paru lt.2 RSP Persahabatan
Jl.Persahabatan Raya No.1 Jakarta, 13230
Telp 021-47869389
Email : kolegiumpulmo@gmail.com